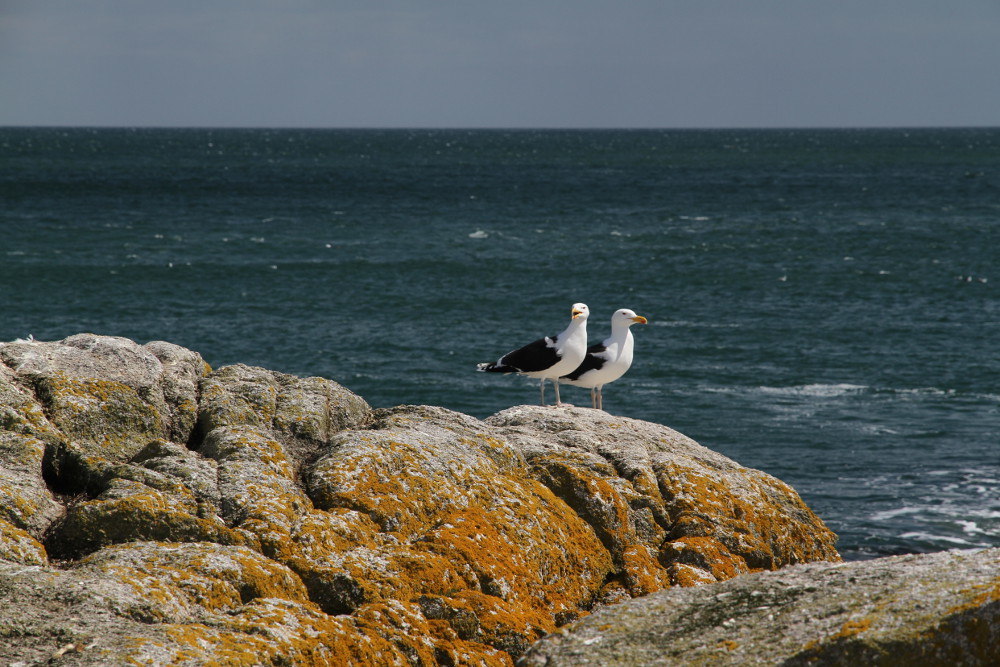 Dalkey Island
East Ireland | County Dublin
Dalkey Island a small, uninhabited, picturesque landmass situated just 300 m of the Coliemore Harbour, near Dalkey Village, southern suburb of Dublin. The oldest building on the island is ruin of St Begnet's church from between 9th and 10th Century, but excavations from 1950's revealed evidence of continuous human activity on the island since neolithic period. There were discovered the remains of the Early Medieval promontory fort at the north-west end of the island, material relating to the manufacture of stone tools, sherds of pottery from various periods of time, the collection of coastal resources such as shellfish, fish and birds, and at least four Early Bronze Age burials (the finds from excavations are placed in National Museum of Ireland – Archeology). The first monastic settlement on Dalkey Island was established in 7th Century and became a place of pilgrimage, until the Vikings have moved to the island in the 10th Century. Other buildings that can be seen on the island are the Martello tower and gun battery, built to protect coast from the possible attack of Napoleon at the turn of the 18th and 19th century.
Dalkey Island is also a great place for wildlife enthusiasts and birdwatchers. There is a resident herd of feral goat (Capra hircus) and large population of rabbit (Oryctolagus cuniculus). There are also marine mammals living in the water around the island. Common Harbour Seals (Phoca vitulina) can be seen basking on the rocky shore in sunny days, and the Grey Seals look out of the water curiously. If you are very lucky you may see Bottle Nosed Dolphins (Tursiops truncatus), Common Dolphins (Delphinus Delphi) or Harbour Porpoises (Phocoena phocoena). Many of sea bird species nests on the island, including Gulls, Oystercatchers and Terns (including Roseate Terns, of which small colony was established by Birdwatch Ireland on Maiden Rock just north of the Island). The Gannets can be also seen diving close to the shore. Exploring the island, watch your steps very carefully, becouse many of eggs and new born chicks is hidden in the grass and rocks!
There is boat service departing daily from Coliemore Harbour in summer months.
BOAT OPERATION HOURS:

Summer months, daily: 10am - 6pm
(depends on weather conditions)

FARE PRICE:
DEPARTURES:
TELEPHONE:
Photos from Dalkey Island