Welcome to directionireland.com!
Our website is an online travel guide to Ireland. Website is still under construction, but you can already find some interesting travel destinations. It provides essential information about places of interest, photos, opening hours and ticket prices. Every object is marked on the map, what makes it easy to locate. Our search options let you browse and sort objects by categories and regions.
Recommended travel destinations: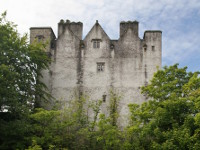 Donegal Castle
Northwest Ireland | County Donegal
Donegal Castle is situated beside the River Eske in centre of Donegal town in County Donegal, in the northwest of Ireland. The first tower house on this site was built by powerful O'Donnell clan in 15th Century. O'Donnell Family burnt and left the castle in 1600, to prevent it being of use by English forces. In 1623, the ruined stronghold was granted to Sir... more info and photos
Creevykeel Court Tomb
Northwest Ireland | County Sligo
Creevykeel Court Tomb is the one of the finest court tombs in Ireland. Is located off N15 in village of Cliffony in north County Sligo (between the village of Grange and town of Bundoran). This type of megalithic structures began to appear shortly after 4000 BC. In its present form it is termed a full court tomb but there is evidence that it was once a simpl... more info and photos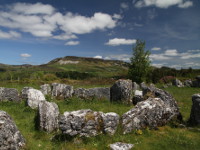 Deerpark Court Tomb
Northwest Ireland | County Sligo
Deerpark Court Tomb, also known as Magheraghanrush, is located in small forest park, just off the road no R278 about 1 km east of the village of Calry in County Sligo (8 km east from Sligo Town). This fine example of a central court tomb was built around 3000 BC. There is a hypothesis that it was once a simpler construction with open, U - shaped forecourt. T... more info and photos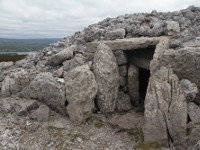 Carrowkeel Passage Tomb Cemetery
Northwest Ireland | County Sligo
Carrowkeel Passage Tomb Cemetery are group of Neolithic monuments (built before 3200 B.C and continued to be used for burial rituals into the Bronze Age), spectacularly situated on the tops of Bricklieve Mountains in County Sligo (30 km southeast of Sligo Town). Traveling through N4 in Dublin direction, take a right turn in the village of Castlebaldwin (s... more info and photos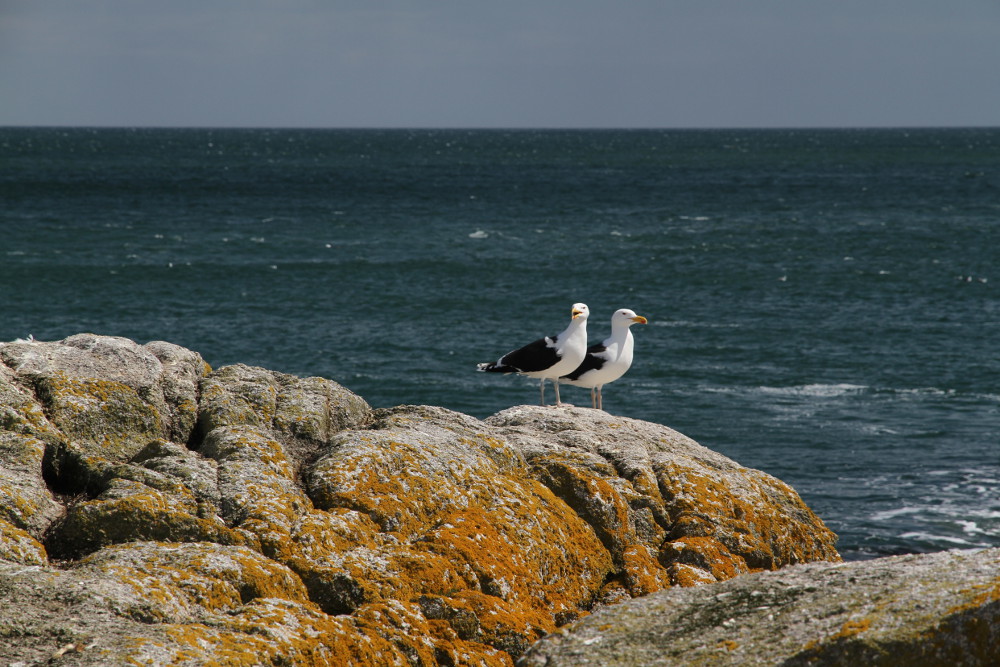 Dalkey Island
East Ireland | County Dublin
Dalkey Island a small, uninhabited, picturesque landmass situated just 300 m of the Coliemore Harbour, near Dalkey Village, southern suburb of Dublin. The oldest building on the island is ruin of St Begnet's church from between 9th and 10th Century, but excavations from 1950's revealed evidence of continuous human activity on the island since neolithic pe... more info and photos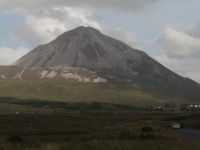 Mount Errigal
Northwest Ireland | County Donegal
Mount Errigal is 751 meters high and is the highest mountain in County Donegal. Its glowing quartzite, cone-shaped peak dominates the landscape and the rest of Derryveagh Mountains. Is also the part of mountain chain, called locally the "Seven Sisters".
Climbing on Errigal is not technically difficult, but it requires good physical condition and be... more info and photos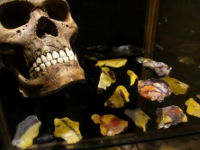 Celtic and Prehistoric Museum
Southwest Ireland | County Kerry
The Celtic and Prehistoric Museum is located beside the road R559, in Klvicadowing near Ventry (west of Dingle Town) on the Dingle Peninsula. This small, well furnished museum offers a large collection of artefacts from all over Europe, dating from 500 million years ago until the middle ages. The biggest attraction is undoubtedly the large complete Wooly Mam... more info and photos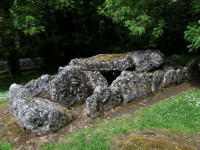 Lough Gur Wedge Tomb
West Ireland | County Limerick
Lough Gur Wedge Tomb (also known as Giant's Grave) is located just 1 km off the road R 512 (Limerick-Kilmallock), near village of Holycross in County Limerick (in Holycross take the left turn onto the road signposted to Lough Gur, just after the pub). After about a 1 km you will see the grave on your right hand side.
This is well preserved, large... more info and photos