Welcome to directionireland.com!
Our website is an online travel guide to Ireland. Website is still under construction, but you can already find some interesting travel destinations. It provides essential information about places of interest, photos, opening hours and ticket prices. Every object is marked on the map, what makes it easy to locate. Our search options let you browse and sort objects by categories and regions.
Recommended travel destinations: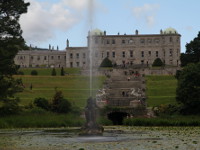 Powerscourt House and Gardens
East Ireland | County Wicklow
Powerscourt Estate is located just off the Enniskerry Village in County Wicklow, only about 20 km from Dublin City Center. You will find there magnificent neoclassical mansion, beautifully landscaped gardens and the highest waterfall in Ireland. Powerscourt House was built in 1741 by the Richard Wingfield - 1st Viscount Powerscourt . This... more info and photos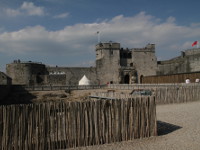 King Johns Castle
West Ireland | County Limerick
King John's Castle located in Limerick is one the best preserved Norman castles in Europe. Was built on the orders of King John (brother of Richard the Lionheart) around 1210 as a stronghold and an administrative centre for the region. For 800 years this imposing castle has dominated the life and history of Limerick.
At the end of the 20th century... more info and photos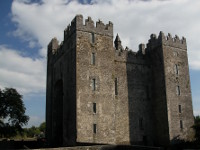 Bunratty Castle and Folk Park
West Ireland | County Clare
Bunratty Castle and Folk Park are located in village of Bunratty (approx. 15 km from Limerick City in Shannon direction) in County Clare. It's one of the most popular and worth visiting tourist attractions in Ireland. Covering an area of 26 acre park includes a medieval castle - Bunratty Castle, 19th century Georgian residence - Bunratty House, 19th cent... more info and photos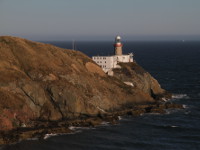 The Baily Lighthouse
East Ireland | County Dublin
The Baily Lighthouse is located on the southeastern part of Howth Head in Dublin Bay, County Dublin. The first lighthouse on this site dates from 1667. It was a cottage and square tower with a coal-fired beacon. The lighthouse we see today was built in 1814 and was equipped with fixed white catoptric light comprising 24 Argand oil lamps and reflectors. The ... more info and photos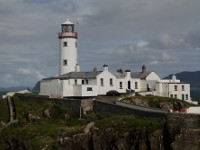 Fanad Lighthouse
Northwest Ireland | County Donegal
Fanad Lighthouse is located near Portsalon on the end of Fanad Peninsula in County Donegal. It was built at the request of Captain Hill of the Royal Navy in Derry. His request was addressed to the Corporation for Preserving and Improving the Port of Dublin after the frigate Saldana was wrecked near the shore of Fanad Head in 1812. He claimed that lighthous... more info and photos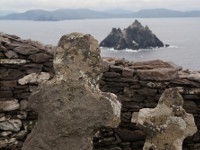 Skellig Islands
Southwest Ireland | County Kerry
The Skellig Islands (Irish: Na Scealaga) are two small, rocky islands : Great Skellig (also known as Skellig Michael) and Little Skellig. Islands are located about 12 km off the coast of Portmagee on the Iveragh Peninsula in County Kerry. The Skellig Micheal is renowned for its Early Christian Monastic Settlement (designated as a UNESCO World Heritage Site... more info and photos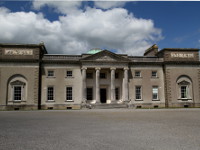 Emo Court and Gardens
Midlands Ireland | County Laois
Emo Court it's neo- classical mansion surrounded by beautiful gardens and parkland located near Portlaoise in County Laois. House was designed by famous architect James Gandon (architect of "Four Courts", "Custom House" and "King's Inns" in Dublin) in 1790 for John Dawson, the first Earl of Portarlington. When Dawson-Damer family have left the residency in 1... more info and photos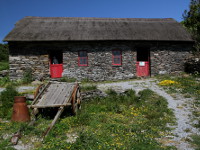 Slea Head Famine Cottages
Southwest Ireland | County Kerry
Slea Head Famine Cottages located on Dingle Peninsula in county Kerry are a memorial reminding the tragedy of Great Famine (Irish: an Gorta Mór) from the mid 19th century. The result of this tragedy was the death of a million people and the emigration of another million, reducing the Irish population by about 25%. The cottages are made up of main farmers co... more info and photos